Gutter guard
Help prevent blocked and overflowing gutters with quality leaf mesh
If cleaning your gutters and valleys is not your idea of leisure time well spent, then talk to The Trademan about our leaf mesh system. In 1991 the Australian Leafscreener won an Australian Design Award for what we believe to be the best system available anywhere in the world for keeping leaves, nuts, animals and other undesirables from entering your guttering. It's manufactured from high quality polyethylene mesh is guaranteed for 15 years against UV embrittlement.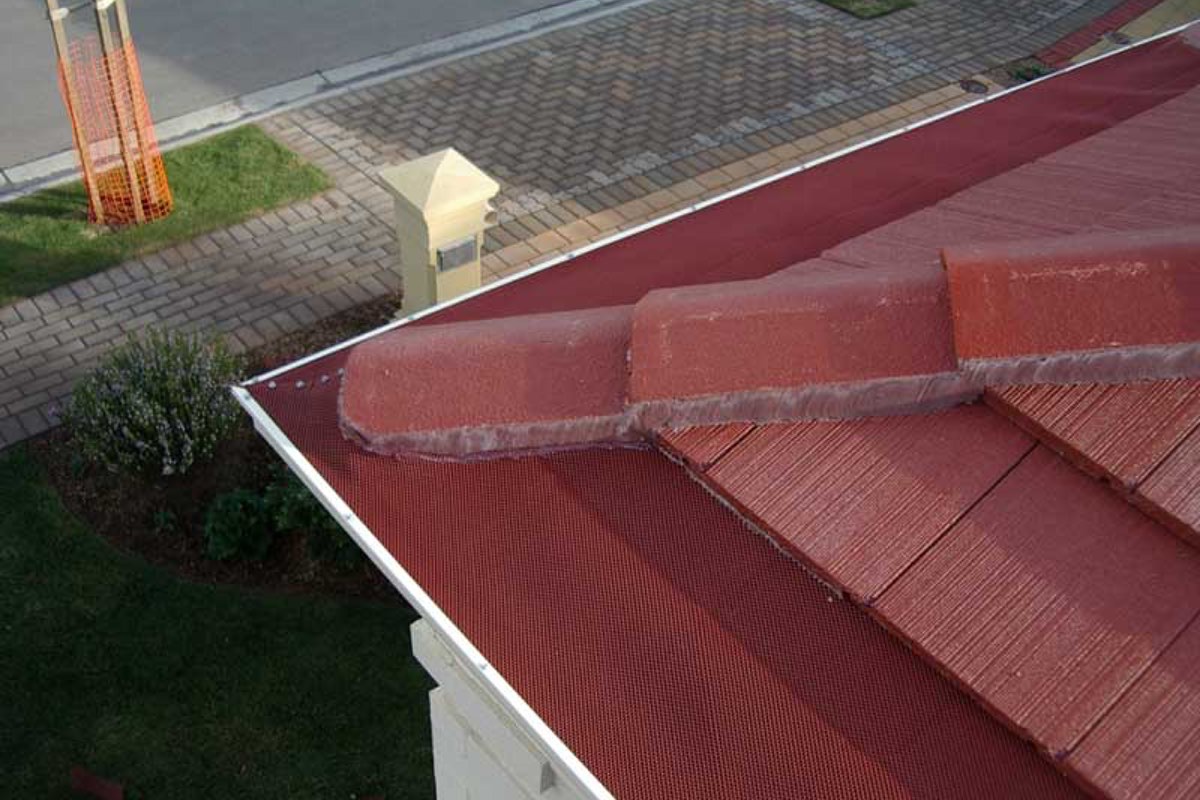 Designed to fit your roof
The front end of the mesh is fitted to the leading edge of the gutter with a piece of Colorbond® angle trim, this is matched to the colour of the gutter and is barely noticeable from the ground in most installations.
The back edge of the gutter guard is either fixed between the first and second tile or fixed to Colorbond® roofs with coloured saddles and secured with tek screws. Both methods provide a complete enclosure for your gutters. We can also install gutter guard on your roof's valleys and box gutters providing total protection.
Bushfire area gutter guard
No bushfire protection plan should be without gutter and valley protection. If you rely on your catchment for clean rainwater, then you can be sure that installing leaf mesh will help you achieve a healthier outcome with every turn of the tap.
Our fire proof gutter guard is manufactured from powder coated aluminium mesh and has a flammability index of 0. It's available in a wide range of colours and designed for both tiled and corrugated iron roofing.
Gutter guard extends the life of your gutters
Our gutter guard will extending the life of your gutters by keeping out debris and animal droppings that hold moisture resulting in early corrosion. It will save you time and money in the long run. You won't find a better or longer lasting gutter guard product.
Book an in home measure and quote
Call us today to arrange a convenient time for a free measure and quote on our leaf mesh gutter guard system - phone 1300 559 110.