Gable, hip and gazebo roof
Create a sense of space with a pitched roof verandah, pergola or patio.
Choose from a wide range of verandah and patio design options including, gable roof, hip roof and gazebo styles either attached or free standing. Our patio solutions are custom designed to suit your home, budget and lifestyle and can can incorporate many other patio elements including flat roof and opening roof components to create different outdoor living zones.
You can choose from a wide range of roof coverings including steel, insulated or polycarbonate roofing and even incorporate lighting, heaters, ceiling fans and patio blinds. And being constructed from high strength, low maintenance steel we can achieve wide spans with minimal posts intruding into your valuable floor space.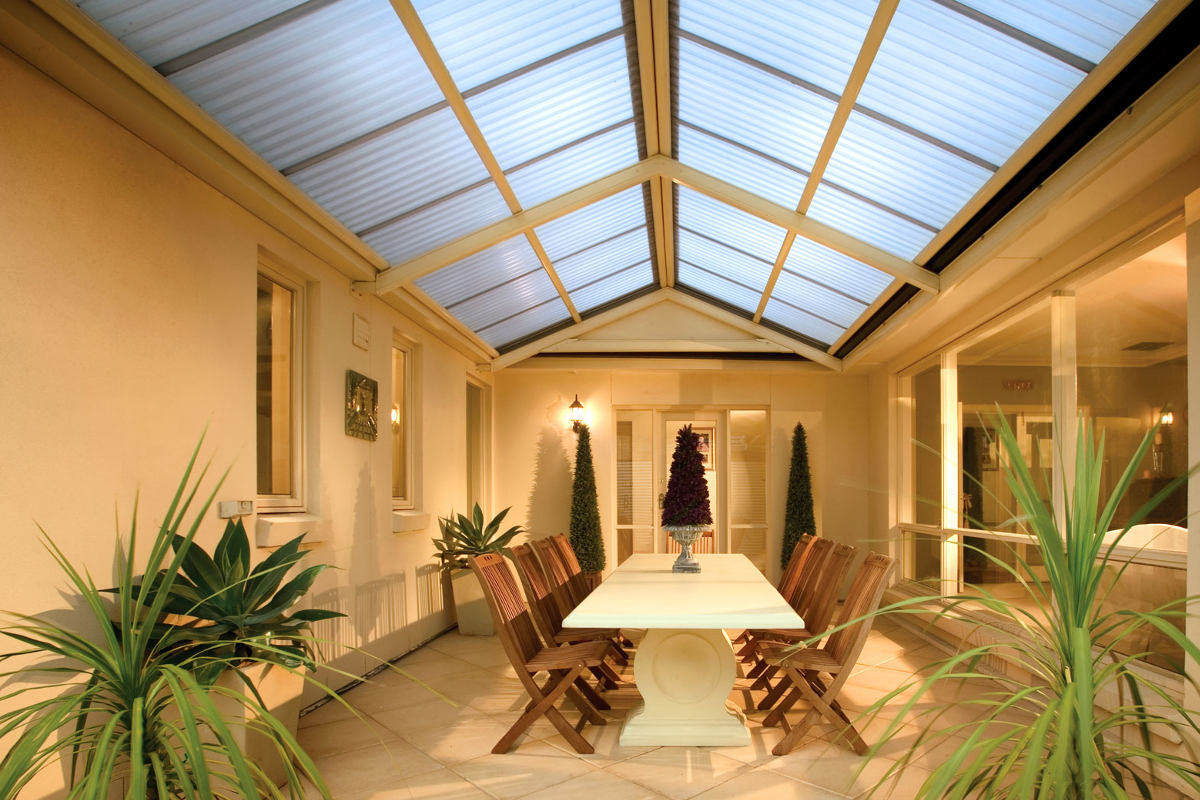 Gable roof patios and verandahs
Gable or A frame designs are well suited to modern homes with low eave heights as they create a more open outdoor entertaining area. Special brackets are used to attached the patio or verandah to the house roof frame meaning posts are usually eliminated along the house side of the structure. Box gutters take care of excess water run off rather than adding additional load to the house gutters.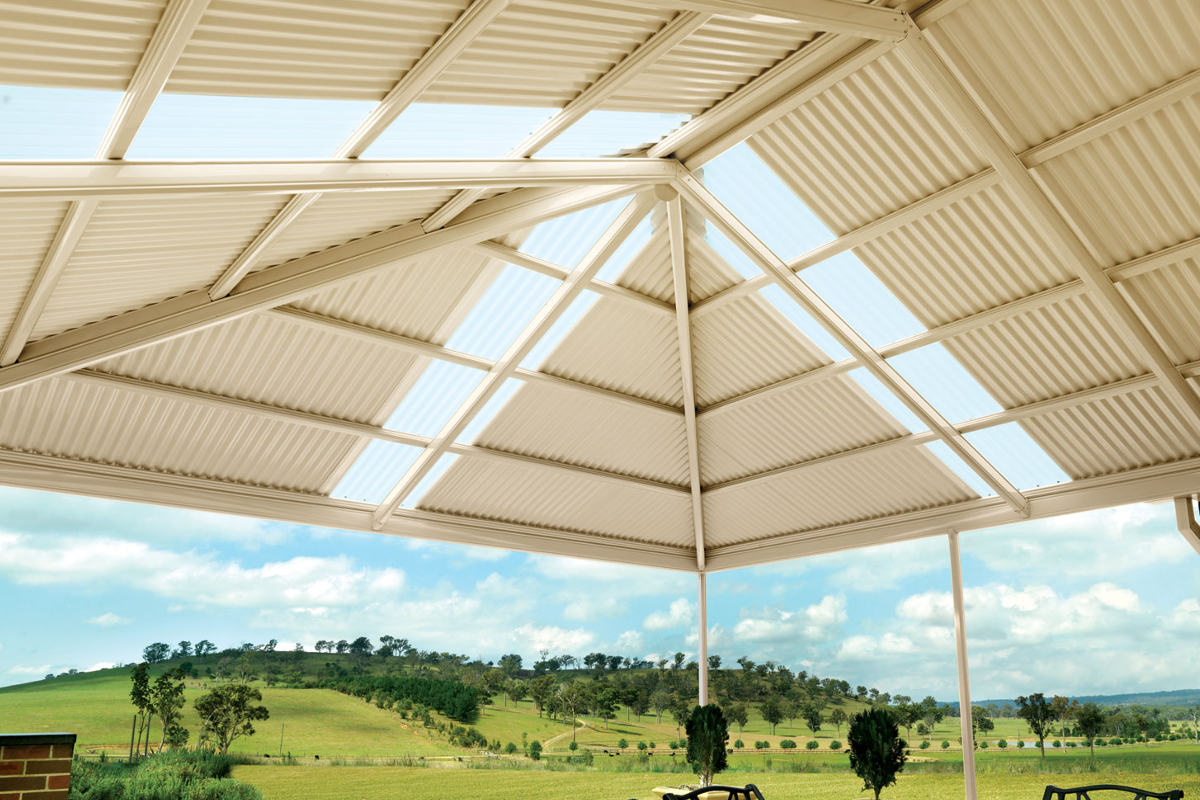 Gazebo and hip roof patios
Hip roof or pyramid roof designs blend well with houses constructed in a similar style. They provide good weather protection and can be covered in a wide range of roofing options. Bay end or Gazebo designs can be incorporated to match the style of home's with bay windows. Wide spans covered by engineering are achievable in our patio and verandahs designs.
Roofing options
There's a wide range of roofing to choose from including heat reflective polycarbonate, coloured steel and the latest steel foam insulated sheets. We'll discuss how you want to use your verandah, pergola or patio and recommend the best roofing solution to keep you comfortable underneath.
No painting, no white ants
You can forget the regular maintenance of painting your timber verandah, patio or pergola. Our patios and verandahs are manufactured from colour steel, stainless steel and powder coated aluminium components to ensure optimum corrosion protection and long life. And being steel, expensive white ant attack isn't even worth thinking about. So sit back, relax, forget the painting and white ants and enjoy your new outdoor living space.
Like an in home patio or verandah design and quote
To find out how one of our experienced design team can help you plan your perfect outdoor area call us to arrange a free no obligation in home quote – 1300 559 110. We service all of the Adelaide metro area as well as the Adelaide Hills, Gawler, Barossa Valley and Victor Harbour.