Pergolas
Steel frame pergolas for strength and long life
Our steel pergolas have the strength and structural integrity of steel while still offering the style of a timber pergola, but without the disadvantages of rotting, twisting, white ants and painting. Available in both freestanding and attached styles, in a range of high gloss colours.
The strong high tensile steel frame consists of specially fluted and chamfered columns and beams that allow for much wider spans than traditional timber pergolas. And your pergola can be designed to incorporate traditional overhangs or built with butt joins for a more modern style. The system is designed with self locating components providing a superior appearance by eliminating unsightly connection brackets.
We can cover your pergola with shade blades, shade cloth, which is available in different densities and colours or leave it open and grow a vine or creeper over the top creating a traditional shade structure.
Pergola shade blades - winter sun & summer shade
The Shade Blade™ offers cool relief from the harsh summer sun by allowing free air movement through the structure and by providing shade. In winter, the carefully angled fixed shade blades allow winter sun to stream through allowing light and warmth underneath. Each blade has a small gutter that provides protection from light rain and drizzle.
Blades can be positioned at 90 or 45 degrees to the pergola framework to maximise thermal efficiency and for a variety of innovative design combinations.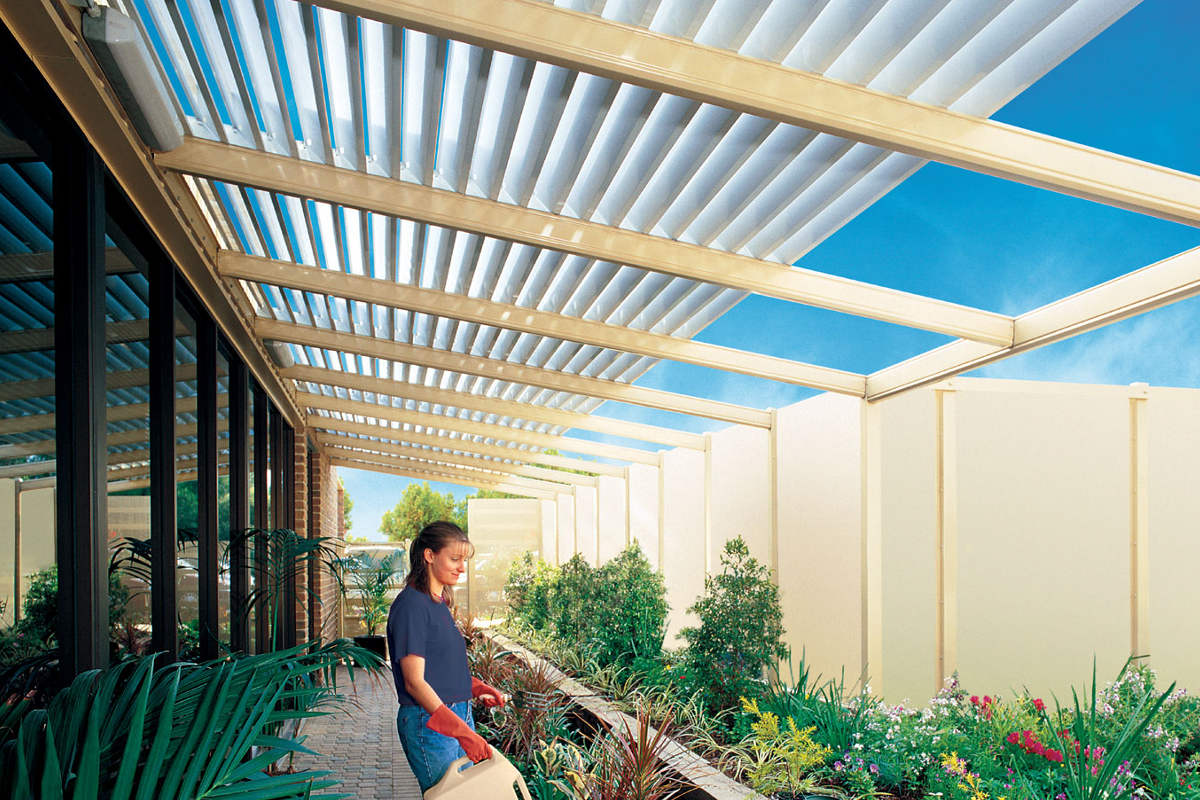 Call us to arrange a pergola design and quote
We offer a free no obligation in home design and quotation for steel pergolas and shade structures. Call us on 1300 559 110 to arrange a time that suits.