Garages, sheds and tool sheds
Protection for your vehicles and valuables and a perfect place for hobbies
Available in a wide range of styles and sizes, our sheds and garages are the perfect place to store your valuables or create that special space to escape and tinker. Choose from flat and gable roof designs with strong galvanised frames and clad with long life coloured or Zincalume roofing and walling.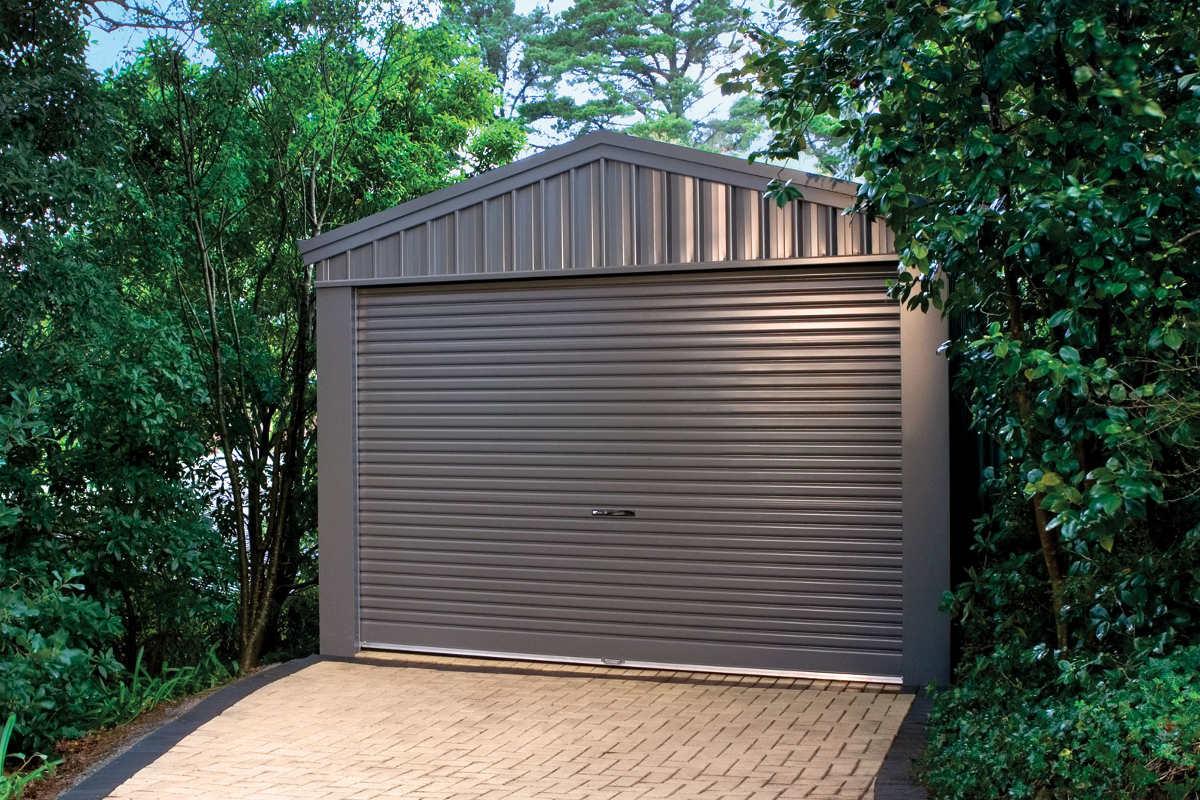 Gable roof sheds
A gable home shed or garage is more than just a timeless design, a pitched roof minimises heat build up and increases head height on the inside. Our gable home sheds are constructed using strong galvanised C-section beams and joints are welded to form a sturdy structure.
Choose from any one or a combination of sliding doors, roller doors and personal access doors and windows to tailor a shed to fit your requirements. Roller doors can be fitted with a wireless remote opener for convenience.
Your roof is clad with traditional corrugated sheeting and available in a wide range of colours. Walls are clad with double sided coloured Superdek sheeting for a clean modern look or traditional corrugated can be specified. Gutters and down pipes are colour matched to your roofing and walls or can be supplied in a contrasting colour. If you are planning on building your shed or garage on a property boundary we can install internal box gutters.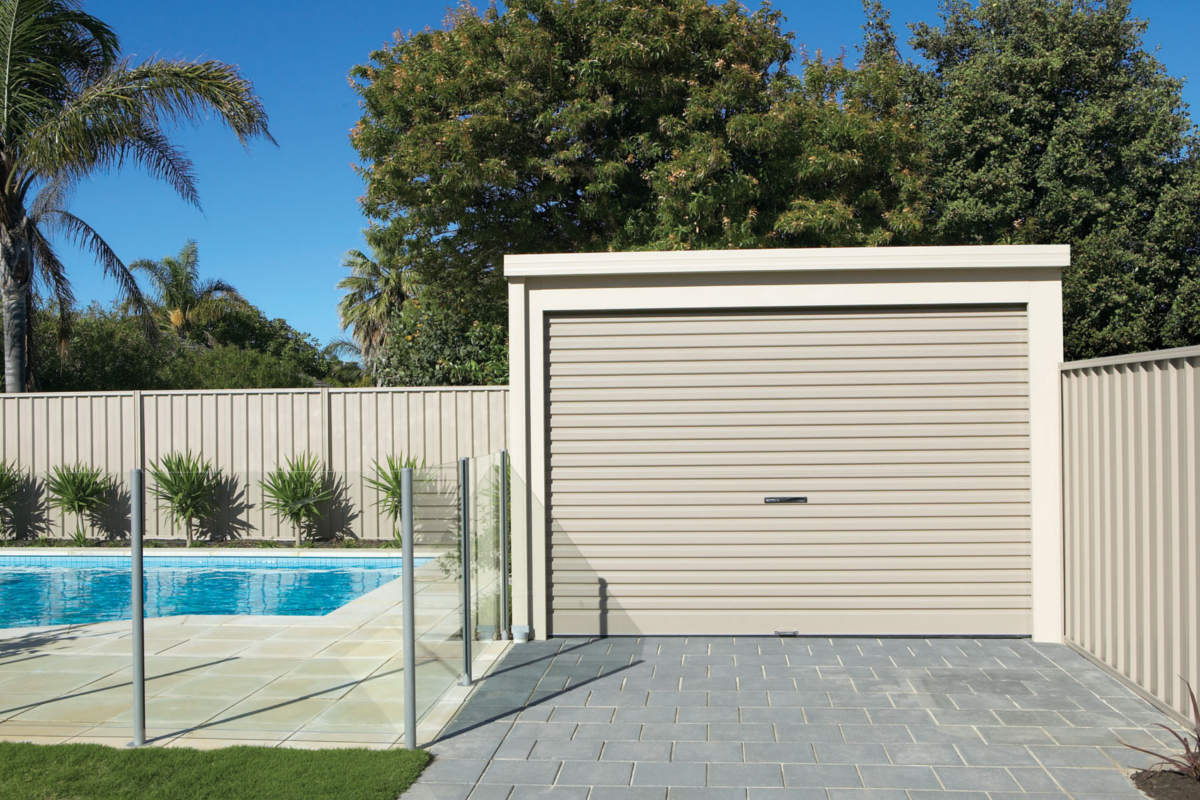 Flat roof sheds
Simple clean lines are a feature of our economical flat roof sheds and garages. And with 13 different sizes to choose from you can be sure we'll find a shed to fit in that corner of your back yard.
Roof and walls are clad with durable Prodek sheeting. Double sided colour is used on the walls and unpainted zinc/alum on the roof. Gutters and down pipes are supplied in a wide range of colours to match the walls.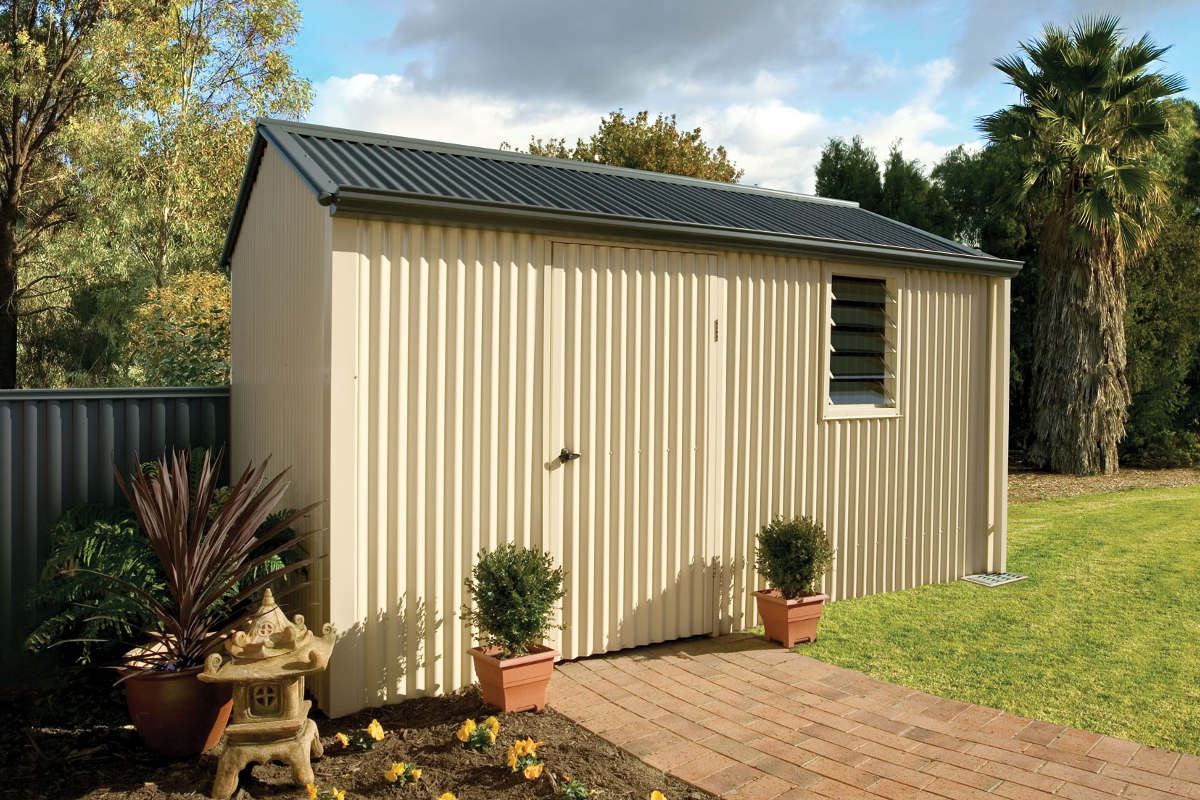 Tool sheds & garden sheds
Need a space to store the lawn mower and gardening tools, then talk to us about our range of Handi-sheds. Available in a wide range of flat roof and gable roof configurations to fit that space in the corner of your back yard.
Our Handi-Sheds are supplied in plain zinc/alum or pre painted steel in a range of roof, wall and gutter profiles and colours. Louvre windows can be added for extra light and ventilation.
Engineered for strength
Our gable and flat home sheds and garages are fully engineered and certified ensuring you peace of mind and hassle free council approvals.
Get a shed quote
Call us today to discuss your requirements and arrange a free in home quote for the supply and installation of your shed or garage - 1300 559 110.