Curved patios and verandahs
Beautiful, stylish and versatile outdoor entertaining areas
Create a stunning contemporary outdoor living area to enjoy with your family and friends using our Stratco Outback curved roof verandah and patio system. Manufactured from high quality steel with smooth clean lines your curved roof verandah will create a sense of style and sophistication. It can be designed as a stand alone unit either attached or freestanding or integrated into an overall outdoor living concept in combination with other pergolas, flat and gable design elements.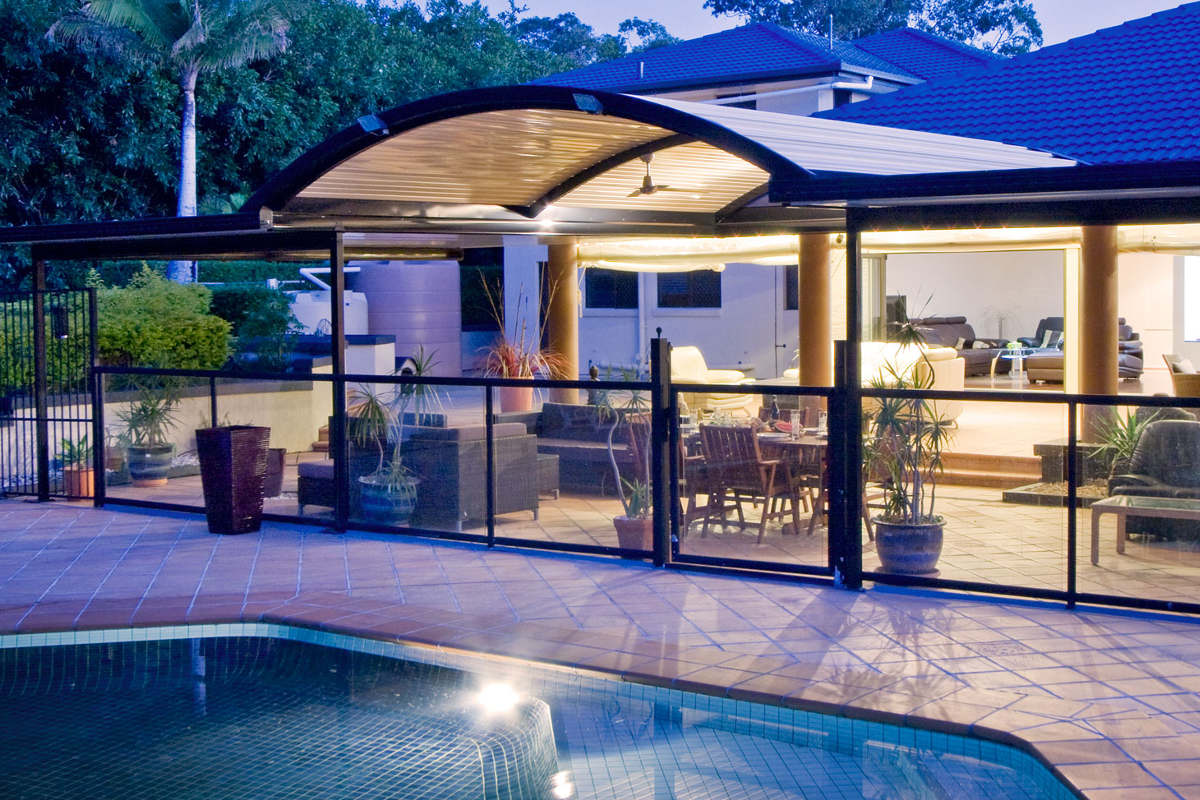 Steel or polycarbonate roofing options
Your curved or domed roof patio can be built to incorporate a number of different roofing products. To achieve maximum light under your patio and into your home's living areas choose heat reflective polycarbonate roofing. It blocks 99.9% of the sun's harmful UV rays, is cool and comfortable underneath and provides filtered light. Available in traditional corrugated profiles as well as flat twin wall roofing.
For a solid roofing solution choose from corrugated coloured steel roofing thats pre curved in the factory and simply installed on site or the clean lines of Stratco Outback steel dek with a ceiling like appearance.
Clean wide dome spans
Our domed or curved roof verandahs and patios use large curved rafters for strength creating outdoor living areas with a minimum of posts. In fact, we can span up to 6.6m without centre supports.
Features
Wide curved verandah spans up to 6.6m or more
High gloss, high quality finish throughout
Custom designed options available to suit any home
Heat reflective polycarb roofing available for maximum light
Corrugated or Outback deck solid steel roofing
Professionally designed and built
Backed by solid Stratco Outback Warranties
Beautiful, stylish and versatile
Book a quote today
We cover all Adelaide areas, Adelaide hills, Victor Harbor and the Barossa. We'll visit your home, discuss your ideas and provide a competitive quote on your project from plans to completion, call 1300 559 110.