Roof restoration
Quality roof restoration services throughout Adelaide and surrounds
A roof restoration not only solves leak issues it also improves the appearance of your home, gives great street appeal and adds considerable value. We offer a complete roof restoration service throughout the Adelaide metropolitan area and local country surrounds using the high quality Dulux Acratex membrane system.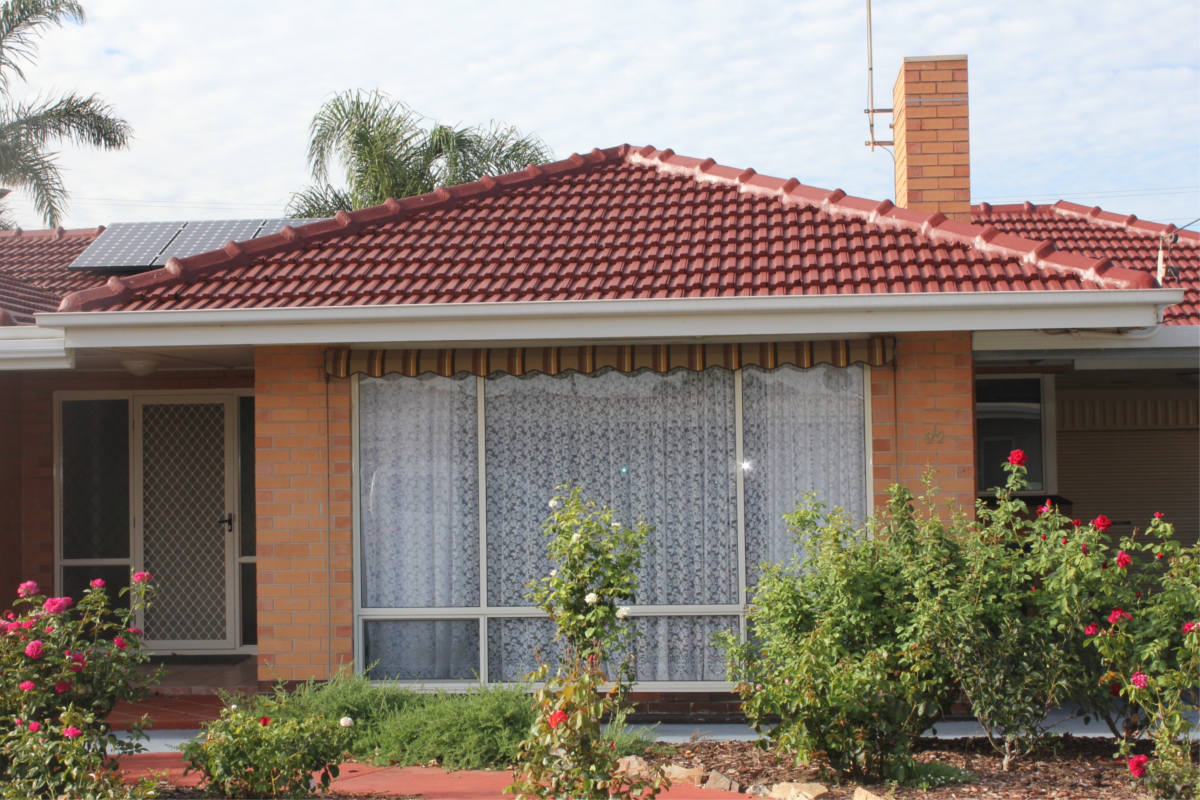 More than just a roof paint
We use the proven Dulux Acratex 962 roof coating system to give our customers the highest quality results. It's applied with an anti mould and fungal treatment, then a quality Dulux primer sealant followed by the 962 top coat which comes in more than 30 standard colours as well as the Infracool heat reflective range.
Designed for Tile & Metal roofs
If you've got an old metal roof that is still is sound physical condition and water tight, then we can get it looking just like new. We have corrosion resistant primers that are specifically designed for metal roofs where standard or heat reflective top coats can be applied. Restoring a metal roof is a cost effective alternative to a complete roof replacement.
Backed by Dulux's own 10 Year Warranty
The Trademan is an approved Dulux applicator so you'll have the peace of mind with our expertise and with the added protection of Dulux's own 10 year product warranty on roof restorations.
New Infracool - Designed to keep your home cooler in Summer
With the cost of electricity rising you can make great savings on your energy costs using Dulux's Infracool roof membrane. Infracool is designed to reflect more of the Suns energy before it is absorbed into your roof which keeps your living areas cooler by reducing roof temperatures, making life easier.
Infracool contains pigments that reflect the Sun's invisible infra red radiation which accounts for up to 50% of the total light energy from the sun. Even dark colours perform well, for example, Infracool Charcoal reflects 26.9% of total solar reflection compared to the standard charcoal coating which reflects 6.8% and tests have shown that the Infracool charcoal can be cooler by as much as ten degrees on a warm day. The Infracool range of pastel colours deliver greater than 70% total solar reflection, making them a popular roof restoration choice in Adelaide.
Tile, hip and ridge caps
Over time as roofs age and with house movement the mortar pointing and bedding may crack resulting in roof leaks. You may also have broken or cracked roof tiles that need to be replaced. We'll inspect your roof and provide a quote for any additional work that needs to be done, ensuring your roof is water tight before the restoration membrane is applied.
A quality roof resto provides many benefits
Applies a waterproof membrane
Protects tiles from water absorption
Removes lichen, mould and moss
Long life UV resistant coating
Wide range of colours to suit your home
Rainwater tank and drinking water safe
Dulux 10 year product warranty
Book a roof restoration quote
Call us today and book a free, no obligation roof restoration appraisal and quote. We cover all Adelaide metro areas as well as Adelaide Hills and surrounds, phone 1300 559 110.