Opening louvre roof patios
Control the elements with louvre roof verandah or patio
With an opening louvre roof verandah system you're in complete control of the rain and sunshine. You can easily adjust the level of sunlight or shade or completely close the interlocking louvres to protect you from the elements using a compact hand held wireless remote control. It even has a smart sensor that will automatically close the louvres when it rains.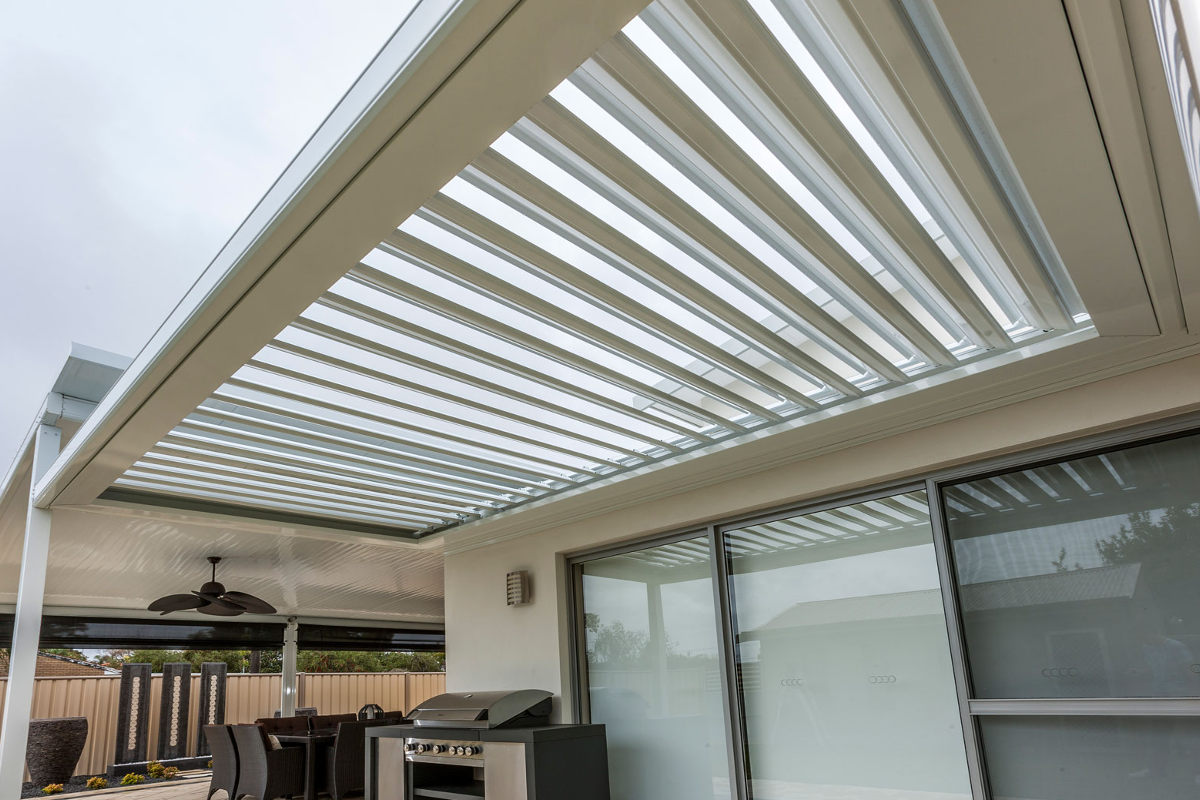 Create a beautiful outdoor room
Our opening louvre roof patio can be designed as a single or multi bank unit and even combined with other verandah components to create an entertaining area with different outdoor living zones.
Design styles include flat roof and gable roof styles in either attached or free standing variations. The frame is constructed from high gloss steel and aluminum components or with the new Pavilion Allure composite framing system.
Outdoor blinds and timber decking can be included to create a complete all year outdoor room creating a wonderful space to entertain or relax with family and friends.
Our louvre roof patio system will span openings up to 3.9m allowing for a wide range of exciting design options. Blades are constructed from aluminum with a hollow core for insulation and maximum strength and the Sunroof's frame and blades are available in a wide range of modern powder coat colours to suit your home.
Designed for for long life
A powerful DC motor is used to ensure the louvre drive system operates reliably for years to come and the entire system has been durability tested to 20,000 cycles. That's equivalent of two full opening and closing cycles every day for more than 25 years.
To ensure optimum corrosion protection, our louvre Sunroof verandah is manufactured using coloured steel beams, stainless steel and powder coated aluminum components. All designs are fully engineered for compliance and long life.
Book an opening roof design and quote
We'll visit your home, listen to your ideas and design and plan a fantastic louvre roof patio, verandah or outdoor living area that you'll enjoy for many years with your friends and family.